Parks and Recreation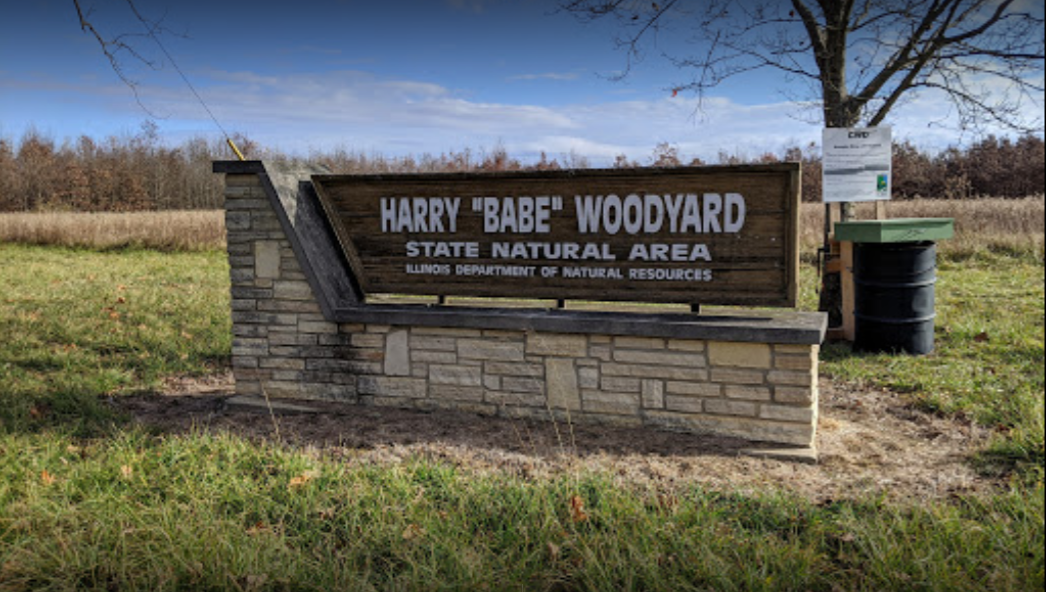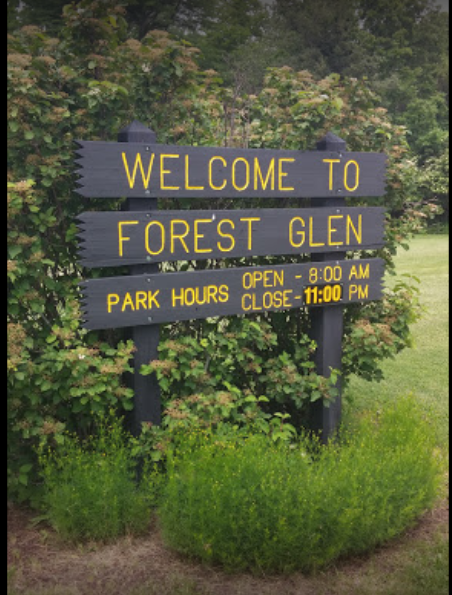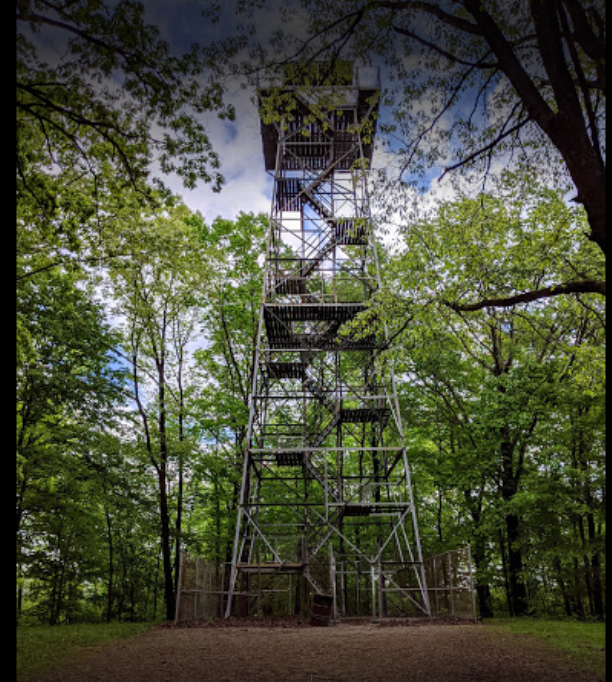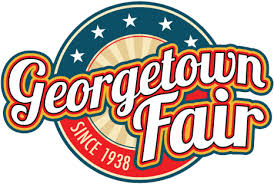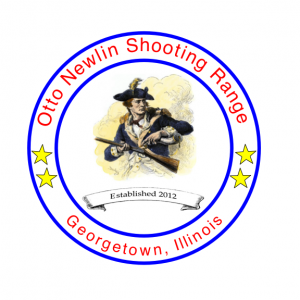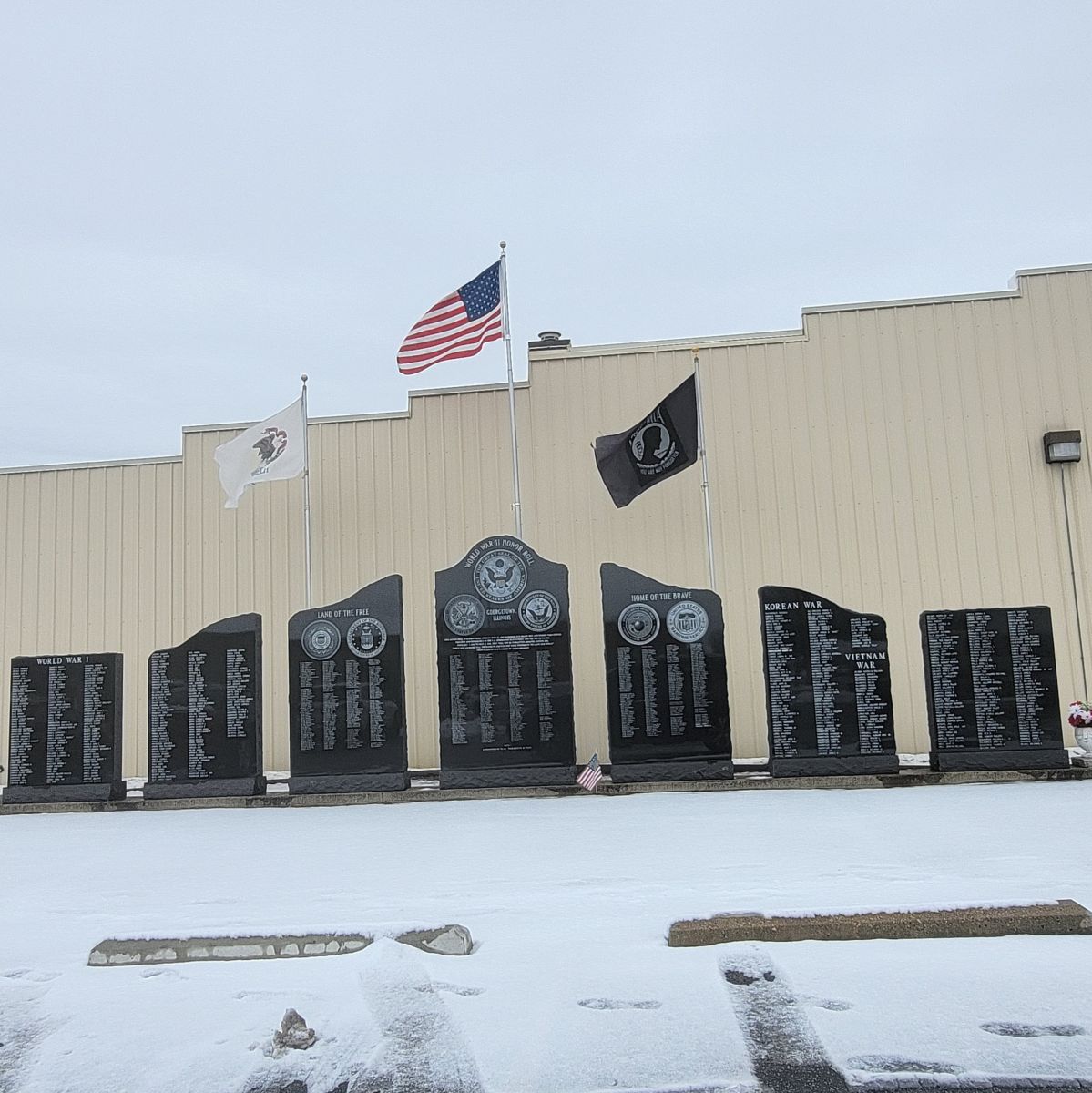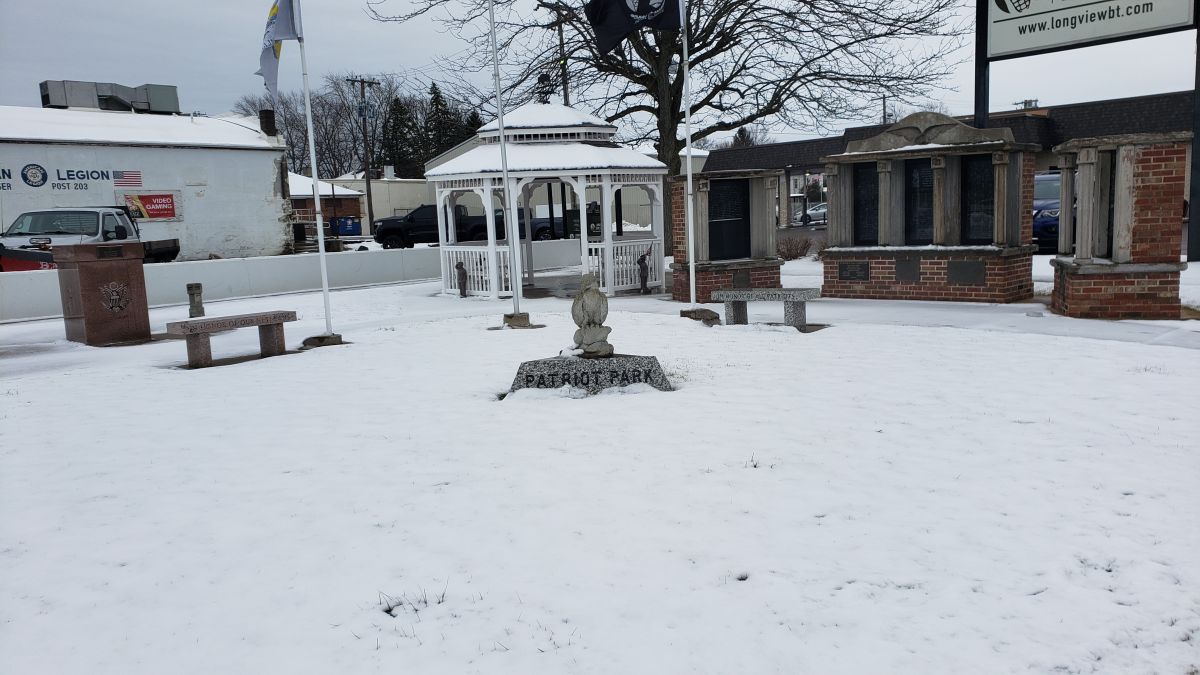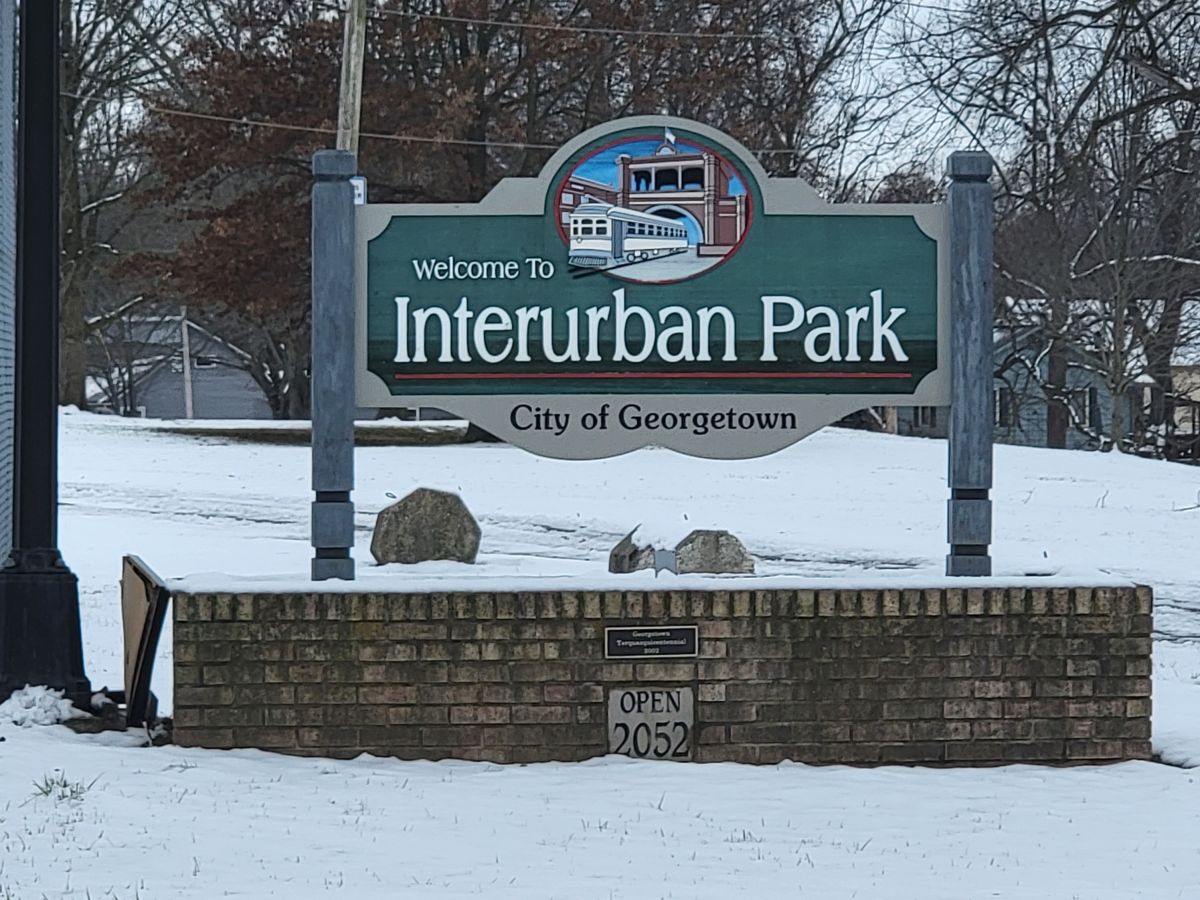 Interurban Park
Georgetown's Interurban Park is located on the east side of town on Seminary Street. The park has three lighted ball fields, playground equipment, and pavilion picnic areas as well as an enclosed building that is available to rent for various functions.
Park Hours 8:00 am - 10:00 pm
Patriot Park
Patriot Park is located in the southeast corner of the square. The park is the culmination of a revitalization of patriotism in Georgetown. Individuals sponsored an American flag in honor of a patriot and a name plate with the honoree's name was placed in the monument. The American flgas line Illinois Route 1 (Main Street) and West Street on holidays. A concrete eagle overlooks the park and a 12' X 18" American flag flies overhead. Patriot Park is the result of many volunteers' patriotism, dedication, and hard work. As a result, Georgetown won the 2001 Governor's Home Town Award for volunteer effors to promote patriotism. "The monument symbolizes that everyone is in support of the flag and the country." Former Mayor Acord.
War Memorial Park
War Memorial Park is located on West West Street, just east of the square. The Park represents a piece of Georgetown's history and is a park of honor and reflection. The Veterans Honor Roll is a black granite monument honoring Georgetown's brave men and women who served proudly and honorably in the U.S. Armed Forces. The honor roll was first dedicated on June 27, 1944. After much research by a dedicated group of citizens to ensure that everyone who should be honored are indeed honored, the Honor roll was rededicated in 2006.
Georgetown Fair Association
The Georgetown Fair is a long-standing summer tradition in Georgetown. The fair has home economics, ag produce exhibits, livestock shows, Sunday worship services, Queen pageant, talent contest, karaoke, ponytail contest, truck & tractor pull motocross, and demolition derby. There is musical entertainment at the Grandstand, a carnival, food vendors, and so much more to enjoy. The Georgetown Fair is a combination of agricultural education, friendly competition, community involvement and fellowship.
Forest Glen Preserve
Forest Glen Preserve is located 7 miles east of Westville. It is 1,800 acres in size and rated number three botanically in Illinois. There are four registered preserves within the park park as well as a 22 acre savanna restoration area.
Walk the 105 foot long pedestrian covered bridge between the pond and the campground or climb the 72 foot tall observation tower.
With the Vermilion River forming the eastern boundary of Forest Glen Preserve, there is boating, camping, hiking, fishing, and picnicking, and wildlife to enjoy.
Early spring, enjoy the Maple Syrup Festival and Pankcake/Sausage Breakfast. Then a little later in spring search for the elusive morel mushroom. Hop on a monthly hayride or take a leaf collecting hike. There are many sites to see and enjoy at Forest Glen.
Harry "Babe" Woodyard State Natural Area
The Harry "Babe" Woodyard State Natural Area is located 2.5 miles southeast of Georgetown. The natural area's 1,104 acres consists of forest, shrubs, and cropland. It encompasses 2.2 miles of the Little Vermilion River and supports 12 state endangered or threatened species, providing habitat for 23 forest intereior species. The natural area is a sportsman's dream with bird watching, stream fishing, hiking trails, and hunting.
Otto Newling Shooting Range
The Otto Newling Shooting Range opened October 1, 2014. The range is open to members seven days a week and on special occasions is available for use by nonmembers. The range is 50 yards in length and features six shooting stations.
Range address: 6137 County Rd. 1520 E. Georgetown
Jim Chandler Dam
The Dam is located south of Georgetown off of State Route one approximately 1 mile south. It was completed 1937. The length is 272 ft and 14 ft in height. It is a recreation area with great fishing spots along the Little Vermilion River and hosts several picnic tables, a dog park, and a covered pavillion. There is a boat ramp on the south side of the parking area and it will be going through several updates as time allows. This is a volunteer park area and everyone needs to do their own clean up. The dam offers a privileged burn area that the City of Georgetown maintains. It is for YARD WASTE ONLY, The hours of operation for YARD WASTE ONLY is the First and Third Weekends of each month and Every Wednesday from 8:00 am to 3:00 pm.